4 Ways To Set Up A WiFi Router
WiFi routers are crucial in your home. Why so? It is because they improve the flow of internet to your home, which is needed for work and entertainment. The WiFi router connects to a modem through a cable. As a result, it receives connections and information from the internet.
For some, differentiating the router from the modem is tricky. However, between the two, their functions are vastly different. With no modem, your local network has no way to connect to the internet. In addition, the modem takes home the internet service to your provider.
For the router, you need a good quality product for optimum performance. Here are some ways that you can set up your WiFi router!
Placement And Set Up
Before setting up your router, the first thing you need to do is figure out where your router will be placed. It depends on the landscape of your room and home. Does your home have sloped ceilings? High or low ceilings? The best place to place your router is an open space near the center of your residence to ensure optimal coverage.
Another consideration you need while setting up is the structures in your home. Walls and floors tend to impede WiFi signals. As a result, the more obstructions there are in your home between your devices and your router, the weaker (and potentially slower) the WiFi connection signal will be. Avoid placing your router on large metal, glass, brick, or concrete objects.
However, WiFi mesh systems such as the ones from TP-Link solve this problem quite easily. TP-Link's latest mesh WiFi 6 system solves this problem by placing an attractively designed node wherever coverage is weakest.
This can prove to be more difficult for those with standard routers or even wireless range extenders.
First, connect your modem to your router with an Ethernet cable to set up your router. Your cable has to be plugged into the WAN (wide-area network) port on your router's rear face. The WAN port usually has a distinct color from the other ports and is labeled "WAN," "Internet," or something similar.
Secondly, plug your router into a wall outlet. After that, turn it on.
Configuration
Once you set your username and password, configure your router's settings. A very useful tip is using the easy setup wizard because most routers provide some form of brief setup routine that asks for the SSID and password of the router.
Another important step you must take during the configuration stage is to use the WPS button to connect WiFi devices. You usually use the SSID to connect the devices together. After using the SSID, you have to enter the network security key.
Frequency
Most newer WiFi 6 routers support 160MHz channel bandwidth across the 5GHz band. The 5GHz band offers higher data rates compared to than 2.4GHz channels. As a result, it performs better.
The newest and latest addition to the WiFi 6 standard, known as WiFi 6E, lets users connect to the 6GHz radio band, which is relatively uncluttered and offers lower latency and faster performance than you can expect from older WiFi models.
Due to the gap in frequencies, we highly recommend that you use newer models of WiFi.
Quality of Service
Quality of Service (the QoS) plays an important role in online entertainment. The Quality of Service lets you select and prioritize your network's upstream and downstream traffic. As a result, it provides a performance boost for your favorite streaming service or online game. Some routers have a tab where in you can check traffic monitoring.
Go to this tab and click on the QoS tab. Check the QoS on, and you can now prioritize certain services, such as online games or video streaming!
Image Source: Unsplash
---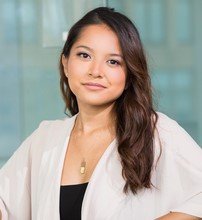 Author's Bio:
Rosette has a knack for anything DIY, but not only that, she also knows a lot about manly chores and tech stuff as she spent her younger years immersed in books about tools and technology. She makes it a point to write about the things she's most passionate about during her free days.