The Impacts Of Internet Of Things In Disaster Management
Disaster management is a highly crucial part of every community's system. The occurrence of disasters is out of our control; hence, a plan must be in place to deal with it properly. In this current world we live in, most governments have been taking advantage of technological advancements to facilitate disaster management and reduce their risks.
One advancement that's been integrated into many sectors globally through the years is the Internet of Things (IoT). The IoT can be described as an extension of the internet and other network connections to different sensors and devices. It enables simple objects or "things" to have a higher degree of computing and analytics capabilities.
Various industries saw the IoT as a potent tool that will help them in different aspects of their business and are now using it to achieve goals and improve functionality. Now, it's playing a more significant role in our society. This article talks about that as it expounds on the impacts of IoT in disaster management.
Improved preparedness by enhanced prediction
Before this era of technological-centered data collection and analysis, most disaster management techniques were reactive. That means people only take action during or after the disaster has struck. Using the reactive method results in more damages, injuries, and in severe cases, fatalities.
IoT introduced the concept of proactive response in disaster management. Proactive means finding possible insecurities or weaknesses in your surroundings and addressing them. With sensors, scanners, and cameras in devices, you can gather accurate information by monitoring to predict possibilities you can use to prepare better.
For instance, office buildings can now find and fix hazardous structural and appliance issues and plan for emergencies with IoT. Various providers specialize in different disasters, including software and hardware matters, like a local company with Kansas City Managed Services.
On a bigger scale, early warning systems also utilize IoT for disaster response steps such as evacuation. SkyAlert, an early warning in Mexico, uses a mobile app and an IoT solution that provides earthquake alerts to residents two minutes before it even happens.
Better planning of relief efforts
Relief methods are essential in disaster response because it mitigates the damage disasters inflict on people. IoT also improves the planning and execution of relief efforts. Its capability to enable devices to monitor real-time situations streamlines the preparedness of cushioning the blow of a disaster.
Integrating artificial intelligence (AI) with IoT is optimal for analyzing event patterns, which helps in identifying current areas at risk. With that, disaster relief operations can ready and replenish stocks in real-time.
Distribution and claiming relief supplies are also better with IoT. Relief management teams can trace and facilitate relief disbursal with smart cards or RFIDs.
Enabling efficient response
IoT also contributes to post-disaster management response. The aftermath of a disaster is crucial because it's where damages are assessed accurately by the management, and those who need help are given aid. IoT technologies are helpful during this time, especially for initial response.
With data aggregation and analysis, urgent needs will be identified quicker such as people who need rescuing. Rescue teams conducting rescue operations can use spatial software solutions to find and evacuate trapped people inside a building safely. Such technologies with IoT integrations minimize the possibility of wasted efforts.
Wrap up
It's impossible to know exactly when a disaster will strike, but with IoT and today's technology, it's possible to make accurate predictions and respond accordingly. IoT aids in overcoming current inefficiencies, which helps in improving planning and execution in the future. Its impacts on disaster management lead to a brighter future where there'll be fewer victims and damages.
---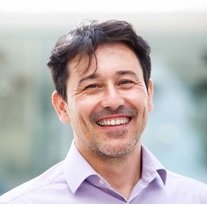 Author's Bio:
Luther Abrams is a known tech-savvy despite his age. He loves to explore new possibilities and tech innovations, which also inspired him to write more about technology and why it has become the future of everything.