Your Start-Up Business Survival Guide
Starting a business can be intimidating. If you are just beginning, it can seem like thousands of decisions.
So let us simplify things by focusing on the first steps that you need to take when starting up a new business. These include getting your license, registering a trading name for your business and other legal requirements, setting up an account for accepting credit cards or PayPal payments, opening an office space, and creating some sort of plan for how things will work.
Get Your Business License
A business license is a requirement in most cities and states for you to operate your business. A business license allows the city or state to track who is operating businesses in its jurisdiction, what licenses they have, and how much tax they owe.
Business permit processing can be a headache, but business owners who fail to obtain their required business licenses must pay fines or face other penalties that can be costly to their companies.
Register Trade Name For Your Business
Registration of your trade name is a smart step. The key difference between a business name and a trading name is that the former is used when you're in operation. In contrast, the latter can be used for any purpose (such as for trademark registration).
Trademarks are protected by law, but only if they are registered. Your intellectual property, such as trademarks, may become publicly available if you are unable to register it. You may protect your intellectual property by registering your brand.
You can register your business' trade name at the county clerk's office in which it exists (usually where you live). Once registered, that name will be yours alone.You will have exclusive rights to use it with the services or goods your company provides.
Starting A Business Bank Account
After your business checking account, you'll need to open a business credit card. Some banks offer free or low-cost business cards that can be applied online.
As your company grows and expands, you may want to consider opening a few different types of accounts.
Open A Merchant Account / Credit Card Processing
If you plan on accepting credit cards and/or debit cards as a payment method, you will need a "merchant account." This mechanism allows your business to process transactions with a bank or credit card processor.
Get An Insurance Policy For Your Business
You need to get an insurance policy to protect your business and assets. Insurance can protect you from liability claims and lawsuits in the event of accidents or damage.
Employees are also protected with worker's compensation insurance, which covers medical bills for employees injured on the job.
Customers are also protected from injury by liability policies that protect them if they're injured while in your business or on your premises (e.g., slipping on a banana peel). Finally, assets like buildings and equipment are covered by property insurance policies in the event of a fire or other disasters that cause damage to these items.
Create A Business Plan
A business plan serves as a guide for your business. It should include:
A mission statement.
A market analysis describes the company's target market and how that market segment is defined.
Financial projections, including sales forecasts and costs of goods sold (COGS) and operating expenses for at least three years.
Marketing plans, including promotional activity for various product lines and customer groups if you have multiple products or services to sell.
Operations and management plans may include hiring strategies or other specific details about how you'll run your business daily.
A business plan requires you to examine your finances and become more practical. As the hard facts are incorporated into the plan, this document frequently assists people in identifying their actual issues and obstacles, leading to a more rational approach.
Know What Needs To Be Done
Start with the most important things first. Your business is a lot like your house: no one will want to eat there if you don't take care of the kitchen! Even if you have a big pile of dishes waiting for you in the sink and laundry piled up, do those tasks quickly or delegate them so that other tasks can get done more efficiently.
You might find it helpful to create a schedule for yourself (like writing out an outline for each day) and set aside blocks of time for various projects so that nothing slips through the cracks unintentionally.
Wrapping Up
We all know that starting can be tough, but if you follow these steps here and ensure you have everything in place from the beginning, your chances of success are much higher!
Make sure you have enough time to do everything. Do not underestimate how much work starting a business requires; being busy does not necessarily mean being productive!
Be mindful of how much time each task requires—don't stretch yourself too thin by trying to do too many things at once; if necessary, hire someone who can help with some parts of running your company while freeing up some time for other important jobs on your list.
Image source: iStock
---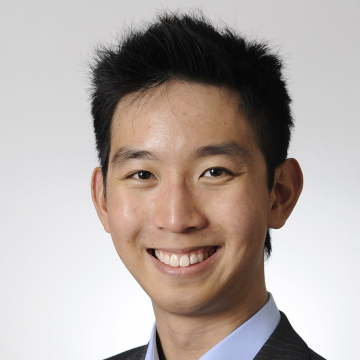 Author's Bio:
Angelo Castelda works as a contributor for a news magazine in Asia. He loves to learn and understand diverse cultures and aims to share through his writing his experiences around the world.