How To Cope In A Post Pandemic World
The pandemic changed the course of many lives. Its lingering effects still affect us today, even in small ways. If you still feel unsure of yourself, remember you can heal at your own pace. Once you find your stability, you can take on your life one step at a time. Ensure that you find the root of the problem. Finding the source clears up many problems and can improve your well-being.
If you are healing from past problems, be kind to yourself. Being good to yourself is the first step before interacting with others. People cope in their own ways, and you should respect their choices.
Here are some ways to cope in a post-pandemic world.
Make Room For Yourself
When you make room for yourself, you look into your inner self. You may need professional help, like a mental toughness expert, to feel comfortable. Remember, there are traits that you need to work on to become a better version of yourself. A certain event can change your mannerisms, and reflecting on that helps. It will guide you to navigate your way into a new chapter in your life.
Exercise Your Body
Exercise helps your body move. Not only it triggers unused muscles, but it can also encourage you to think for your physical health. Remember, physical and mental health work together. You can do small steps like stretching or simple jogging. Your body needs movement, and it can determine how much you can finish in one sitting.
As you exercise, it will reduce your risk of stress. Therefore, set a time of the day for exercise so you can release stress hormones to improve physical health.
Set Your Boundaries
Observing your boundaries will let you know your limits. It can shield you from unwanted attention so you have space to think. Remember, each person has their own boundaries. You can start by being honest with yourself and see where you can go. Once you set boundaries, it will make you feel ready to interact with others.
For example, you can limit your interactions with people. It can be with friends, co-workers, and family. You have your boundaries with anyone you interact with, and it can improve your relationships. Respecting their boundaries helps you maintain the connection after a long time.
Schedule Time To Play
Playtime helps you unwind from daily activities. It encourages you to hone other skills when you are not in a stressful environment. For example, you can play solo or with your family for one hour. It encourages interaction and team building within the family. On the other hand, solo play improves decision-making skills while exercising your brain. It will improve your mental well-being while also relaxing from a stressful day.
Wrapping Up
Coping in a post-pandemic world is a long process. With the event changing many people's lives, it becomes a challenge to get back on track. Therefore, you should make room for personal improvement before interacting with others. It helps you find what to work on to improve your well-being. In the end, it is your responsibility to get yourself back to live a better life.
Image Source: Pexels
---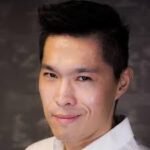 Author's Bio:
Edwin Deponte is a motivational writer and a mental health advocate who is very passionate in writing about workplace mental and emotional health.